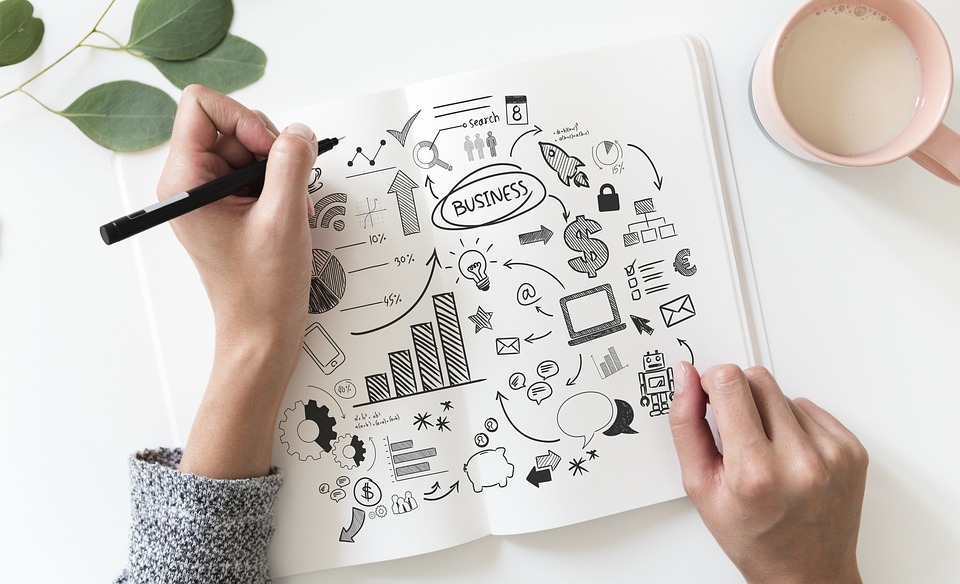 Are your business decisions random or planned?
Sounds silly? Still, give it a chance. It may open up your eyes to a truer picture of your business.
If planned, are they made on the basis of consolidated facts and figures or are just made taking into consideration, imaginary figures and predictions?
Well, these are some of the things that a business owner must ask from himself.
Having the correct mindset is integral for making sound business decisions but before that one must be aware of things, he is doing.
Self-awareness is the key to good decisions. Once one is aware of each and everything that is going on in his business, he can move to an analysis of several activities and at last improvements can be made.
Similarly, the principle works with accounting figures.
We all know that measured decisions taken on the basis of consolidated figures are high yielding decisions.
The similar process comes out, firstly the accounting figures of own firm must be realized.
Then a proper market analysis needs to be done and more relevant standards are needed to be made.
And then, at last, comes the improvement stage when the improvement is implemented.
Pro tip: Here, we got to know about 3 bases of a good decision that can be applied to different aspects of the business. They are:
Self-realization
Market analysis
Implementation of improvements
What Trilogy Accountancy services does for you?
Never judge a book by its cover. Nor judge us by our name. We have a profusion of services concealed under this traditional name. We provide the following services:
Advance financial services
Self-evaluation
True-time market analytics
Growth strategy- planning and implementation
Specialists' Consultancy
Assisting in deciding smart investments
Restructuring your company
Business Insurance services
Traditional accountable accounting services
Releasing businesses from day to day recording operations with diligent bookkeeping services
Proficient VAT services
High accuracy annual accounting services
Periodic management accounting services
Budgeting, forecasting, planning
Holding the fort for you
Efficient taxation services
Tax planning services
Payroll management services
Business communications
We go out of our way to bring superlative contentment to our clients.
Signs indicating a vitamin-us deficiency in your businesses:
Fruitless Business Decisions
Achieving standards and achieving nothing
Delayed key decisions and still leading to nothing
Insufficient market knowledge
Lacking capabilities of competitor analysis
Failure of the accounting department to generate reliable data
Incomplete or inaccurate figures interpreted
Delayed financial reports
Ineffective cash flow management
Tax delays resulting in HMRC notices and fines
Tax defaults due to inefficacy to dig latest HMRC updates
Tax defaults due to inability to comply with HMRC standards
Complex going accounting demanding more skills
Inability to keep up with day to day accounting duties
Pro tip: Want your resources to go out of the box and bring something extra beneficial? Reduce their workloads and see the results.
Are you compatible with us?
If you are one of the following, you definitely are a good fit for us.
Small businesses
High turnover businesses
Professionals
Professional contractors
Contractor agencies
Government contractors
IT services
Consultancies
E-commerce stores
E-commerce websites
Non-profit organizations
SaaS companies
Other business models
Other industries
What to expect:
Proficiency
Well-timed services
Open-interaction with those who serve you
Success oriented plans
Up-to-date services
Diligent accounting services by experts
Dedicated team work
Highly coordinating and polite team
Well-kept word
Hire Trilogy Accountancy Services Today:
Better tomorrow starts with a better today. So contact us today for a bright future of your company.
We would be more than willing to take up any challenging task, you give to us.